Best Winnipeg Online Dispensary
April 12, 2023
2023-09-20 12:28
Best Winnipeg Online Dispensary
Best Winnipeg Online Dispensary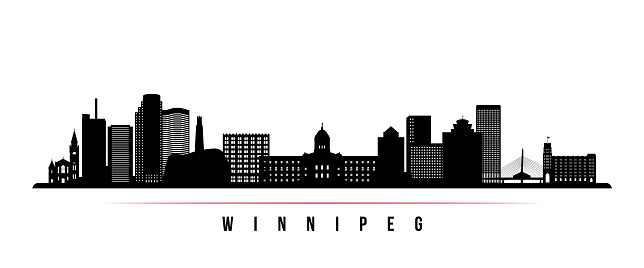 Are you looking for an the best online dispensary in Winnipeg, MB? Look no further! Lucky Herbz is an online dispensary that sells exclusively BC bud. What other cannabis stores in Winnipeg can say the same? Most cannabis stores in Winnipeg carry Manitoba cannabis only. Lucky Herbz is the best place to get cheap ounces in Winnipeg. Not only are they cheap, but actually great quality!
Dispensaries in Winnipeg, Manitoba are a dime a dozen these days since legalization. The problem is, most of these marijuana stores in Winnipeg are selling the same product from the white market. As most of you already know, legal weed has a long way to come before it can compete with the time tested quality that is BC bud. In the meantime, instead of looking for a dispensary in Winnipeg, or a dispensary near Winnipeg, go online and shop with Lucky Herbz!
Cannabis in Winnipeg
Since weed has come into the spotlight and become a legal substance, it's time we call it by its proper name! Move aside marijuana, it's time for cannabis! Lots of people are looking for cannabis stores in Winnipeg, Manitoba, or weed delivery in Winnipeg. When it comes to weed in Winnipeg there are so many options. The white market has saturated every large metropolis in the country, but unfortunately for eager and avid cannabis users, the quality is not great. On the other hand, the "legacy market" (the remaining cannabis businesses from before legalization) are still offering premium cannabis products at much better prices. So if you're tired of going into a boring, sub-par quality Winnipeg cannabis shop, it's time to go the online route.
The best oz. deals in the game
Lucky Herbz has been in business for a decade. Longevity in the cannabis business means a lot. To stand the test of time means that the product is quality, and the prices are in line with what you want to pay. At Lucky Herbz, we are in the business of making cannabis affordable. Whereas white market dispensaries are offering low quality "shred" (which is a new word for shake) for $35 for 7 grams, you can buy a full ounce (28 grams) of shake from craft growers for just $37, or 2 ounces for $67, so just $33.50 per ounce! If you want full buds, we offer ounce deals starting at \$57. And let's be clear, this isn't poop quality weed. This is the best quality we can offer at the lowest price, because that is what we do here at Lucky Herbz. We know you always gotta have a proper ounce deal as the backbone of your main stash. Lucky Herbz will always be here for you!
Looking for craft BC cannabis?
Maybe you want craft cannabis. Well, we've got you there too. Lucky Herbz is based out of BC, and our connections run deep. We have lasting relationships with highly ethical craft growers that have been perfecting their craft for more than a decade. Here, you can buy that real sticky icky (a la Snoop Dogg) not "craft" weed that's been dried out for almost a year. Our menu of strains is constantly rotating, often bringing back fan favourites, because Lucky Herbz is here to serve you and what you want. Our goal as cannabis connoisseurs has always been to have offerings that we would buy ourselves. We never jack prices to take advantage of our customers. All of our flower has been tested in house to make sure it's worthy of our shelves.
Don't like to smoke?
Perhaps flower isn't your thing, and we don't blame you! In the modern cannabis world there are several different ingestion methods for cannabis. We are past the age of just doobies. At Lucky Herbz you can get the best deals on shatter, live resin, htfse, and premium sauce. You can pick from a wide range of vape pens from some of the best brands BC has to offer. If you prefer the edible high, we got you there too! Unlike the white market, we offer a range of dose from low dose edibles all the way up to monster dose, 2,250 mg THC edibles. Not only are the doses much higher, but the prices are astronomically different. On the legal market a 10mg THC edible starts around $10. On the legacy market, 100mg THC edible starts around $10. The savings are absolutely massive.
Cannabis for health
If you are looking for cannabis as a medical or health aid, you guessed it, we have that too! Our prices on tinctures will make you laugh at the local legal dispensary. CBD is real medicine for a lot of people and it's not covered by health care, so we made sure our prices reflected the budget of a patient who uses CBD daily. We also don't add a million different ingredients to our CBD tinctures for patent reasons. Instead, we give you what you need: pure, high quality CBD oil suspended in MCT oil for ideal sublingual delivery. We also offer the best prices on cannabis capsules (THC and CBD), and topical cannabis products as well.
It's time to get lucky at Lucky Herbz!
The best prices on BC bud
Let's talk about Winnipeg, eh bud?
Hey buddy! 🌿 So you're lookin' to explore Winnipeg, eh? Good ol' Winterpeg, right in the heart of the Prairies! Let's dive deep into what the 'Peg has to offer from a chill stoner's perspective.
🌲 Parks and Greenspace
Assiniboine Park is like Winnipeg's green jewel, man. Spanning a huge 445 hectares, it's like stepping into another world, right in the middle of the city. Let's break it down. This isn't just a regular park, buddy. Assiniboine is filled with mature trees, winding pathways, and little hidden spots where you can just chill. Whether you're into bird-watching or just vibing with Mother Earth, this park's got you covered.
Grab your favourite munchies, throw down a blanket, and you're set. There are loads of open spaces where you can relax with friends or even solo. If you're a bit elevated, every bite tastes even more divine, and the sky? It seems a bit more blue, man. The lush grass is practically an invitation to take off your shoes and feel the earth beneath your toes. You can lay down, watch the clouds form trippy shapes, and let the world drift by. Perfect spot to contemplate life or take a sneaky nap!
Okay, this is where it gets wild (pun intended). The Assiniboine Park Zoo is part of the park, and it's a trip! With over 200 different species, you can see everything from majestic polar bears to slithering snakes. Imagine being a touch stoned and locking eyes with a snow leopard or laughing at the playful otters. It's like a mini-safari, but in Winnipeg. While you're roaming, don't forget to check out the Leo Mol Sculpture Garden. The art pieces are super cool to look at and can get really trippy if you're in the right mood. Plus, the Conservatory has tropical plants, so it feels like you've teleported to a rainforest. A total vibe!
So, next time you're in the 'Peg and feeling a little elevated, Assiniboine Park is the place to be. Nature, munchies, art, and animals – what more could a stoner want, eh? 🍁
St. Vital Park is like Winnipeg's little secret oasis. Nestled in the south end of the city, this park is more than just a patch of grass. The park is woven with trails that stretch out for miles. Whether you're into jogging, biking, or like me, a leisurely stroll, these trails are perfect. Tall trees line the sides, making it feel like you're wandering through a forest. Got a joint in hand? It's like nature's own cinematic experience, every step syncing with every puff.
This isn't just any pond, dude. The ducks and geese make it their own little haven. Sitting by the pond, lighting up, and watching the waterfowls do their thing can be so mesmerizing. The ripples in the water, the quacks and splashes – it's all a tranquil symphony. And if you're there during sunrise or sunset? Oh boy, that reflection on the water is pure gold. Got the munchies? St. Vital Park has some wicked spots to set up a BBQ. Grill up some burgers or veggie skewers. If you're into a more rustic experience, they even have fire pits. Imagine, toking up and then toasting some marshmallows. Sweet and smoky, eh?
The park transforms in the winter, man. The frozen duck pond becomes a skating rink, and those trails? Perfect for cross-country skiing. If you thought the park was beautiful in the summer, winter brings its own snowy charm. Just remember to bundle up, especially if you're taking a smoke break. On a clear night, certain spots in the park offer a killer view of the night sky. Lay down, light up, and let the cosmos take you on a trip. The stars seem to shine a bit brighter when you're floating in your own headspace.
All in all, St. Vital Park is not just another park, it's an experience. Every visit feels like a new adventure, especially with a bit of green on the side. Nature's own theatre, and you've got the best seat in the house!
The Forks are nestled at the heart of Winnipeg, where the mighty Red and Assiniboine rivers meet, sits The Forks – a testament to both history and the raw beauty of nature. This spot has been a meeting place for over 6,000 years, with Indigenous peoples, European fur traders, Métis buffalo hunters, Scottish settlers, and so many others crossing paths right here. It's like standing on a piece of timeless land, man.
The confluence of the rivers isn't just a geographical marvel, but also a meditative space. You can sit back, spark up, and let your mind drift as the waters intertwine and flow forward. The serene ripples, the distant sound of birds, and the gentle hum of the city – it's a symphony for the senses. Time feels slower by the water, and in that slowed rhythm, you can find a rare peace.
But the magic of The Forks doesn't stop with the fall leaves. Winter brings its own spell. The rivers transform into the world's longest naturally frozen skating trail. Imagine, lacing up your skates and gliding on the ice, with the crisp winter air in your lungs. And if you're riding a little high? The twinkling lights, the laughter of people, and the surreal sensation of skating on nature's own rink is nothing short of ethereal. The Forks in winter is not just a destination; it's an experience, one that stays with you long after you've hung up your skates.
🍔 Munchie Stops
First up, we got Boon Burger. Let me tell you, these aren't just any burgers, these are vegan masterpieces. Made with love and some serious culinary magic, every bite is an explosion of flavours. Even if you're a meat-lover, these will blow your mind, man! And if the munchies are hitting? Oh, it's a game-changer.
Next on the list is Banh Mi King. Ever tried Vietnamese sandwiches? If not, you're in for a treat. These sandwiches are layers of dope freshness, with crunchy veggies, flavourful fillings, and that bread – oh man, crispy on the outside, soft inside. Truly a feast for the senses. When you're in that elevated mood, trust me, it's a journey.
Then, there's Bronuts. Now, I know what you're thinking: it's just donuts. But no, my friend, these aren't just donuts. They're little circles of happiness. Perfectly fried, glazed to perfection, and with fillings that'll have your taste buds dancing. Need I say more?
So, whether you're craving something hearty, something with a little exotic flair, or just pure sweet decadence, Winnipeg's got you covered with these spots. Happy munching!
🌿 Where to Score: Cannabis is legal all across Canada, and Winnipeg's got plenty of shops. Try Tokyo Smoke, Garden Variety, or Meta Cannabis Co. Remember to bring your ID and have fun exploring the strains, dude! If you want the best of the best, and you want it at the best price, get your ganja from Lucky Herbz Online Dispensary.

🚬 Where to Blaze
place that feels like it. Private Residences are the way to go. Whether you're chillin' on your own couch or hanging at a buddy's pad, it's the ultimate safe space. You've got all your comforts, some killer tunes, and most importantly, no unwanted interruptions. Just you, your pals, and a relaxing sesh.
Now, if you're out and about in the city, keep those peepers peeled for Designated Smoking Areas. Winnipeg's got a few spots where you can legally light up. These zones are signposted, so you won't miss 'em. It's a solid option when you're on the move, just remember to be respectful and mindful of others around you.
But here's the golden rule, my friend: NOT in Parks. As tempting as it might be, especially with all that scenic beauty around, avoid sparking up in these spaces. The parks in Winnipeg are little slices of paradise, perfect for vibing and soaking in nature – but save the green for later. Lighting up here might get you more attention than you bargained for, and not the good kind. Keep it cool, keep it discreet, and save the sessions for the right spots. Stay groovy and hassle-free, ya know?
🌌 Other Stoner Spots
hose comfy seats, the lights dimming, and the entire universe unfolding above you. Stars, galaxies, nebulae – the vastness of space, all there for your viewing pleasure. You don't just watch; you feel a connection, an understanding of the cosmos. Space out while looking at space? It's the ultimate paradox. Honestly, what could be cooler than feeling one with the universe while still in Winnipeg?
Then, there's Thermea. Picture this: you're enveloped in a cloud of steam, every muscle in your body relaxing, and the world outside just fades away. This isn't just an outdoor spa, it's a sanctuary. Between saunas that make you feel like you're melting into the earth, and cold plunge pools that jolt you back to life, the sensations are intense. And if you decide to light up beforehand? Slipping into those hot pools is another dimension of relaxation. The contrast of the cool Canadian air and the warm embrace of the water… it's euphoria, man. It's like a warm hug for your soul. You come out not just refreshed, but reborn.
Both places, in their own unique ways, offer escapes from the everyday. Whether you're journeying across galaxies or diving deep into sensory experiences, Winnipeg's got some legit spots to elevate your mind and soul. If you're looking for the best online dispensary Winnipeg has to offer, check out Lucky Herbz! Stay lifted and enjoy the journey, my friend! Now, remember bud, always be respectful and discrete. Enjoy your time in the 'Peg and stay lifted! 🚀🍁